What is the single biggest challenge facing the world of Cultural Heritage in the 21st century? It's not looting or illicit traffic. It's not terrorist dynamite.  The threat is far more pervasive. It's the same challenge that every generation has faced since antiquity: the inevitability of change and the wide range of peoples' attitudes about it.  Some want to become developers — to design, plan, build, and reshape an entirely new landscape. And others prefer preservation, finding comfort and security in navigating through life, surrounded by familiar monuments and landmarks.
The debate between the two competing visions has always been central in the history of heritage. In fact, it's not an exaggeration to say that developers and preservationists have had a love-hate relationship for centuries. No matter whether it was Renaissance architects reshaping their cities from the ruins of Roman colonnades and temples– or today's heritage professionals promoting economic development through revitalized historic districts. The differences between those who seek to transform the landscape and those who seek to preserve it have always been a lot hazier than their heated rhetoric suggests.
Of course there have been some terrible heritage losses due to the clear-cutting urban renewers of the 20th century and the drip-drip-drip landscape devastation of suburban sprawl and industrial decay. At the same time, it's been argued that historic preservation regulations both damage property values and gentrify while deepening residential inequality. Yet as public culture budgets continue to shrink and historic preservation costs continue to soar, the preservers are becoming more involved in development projects and the developers are coming to recognize the economic value of "local character."
In fact, in the 21st century, the boundaries may almost completely disappear as the prudent yet economically sustainable management of the historic environment will become as central a concern to civic well being as natural environmentalism has become. And just as the collection of rare botanical specimens gradually gave way to an awareness of the complexity of ecosystems, the careful management of heritage landscapes will have to assume an ecological consciousness.
Developers' Ethics: no longer an oxymoron?
Many politicians and community leaders now understand they must balance corporate promises of employment with the likely impact of increased pollution. Likewise, the demolition of traditional structures for strip malls, business parks, and McMansions is making everywhere look pretty much the same. Balance, not conflict, will be the foundations of smart policy and resilient communities as heritage– in its most inclusive meaning– becomes social glue rather than patriotic monuments or touristic curiosities. The global recognition that "Culture" is and must be one of the main pillars of sustainable development, offers an opportunity for developers and preservers to realize that they are both shaping the future that all of us will share.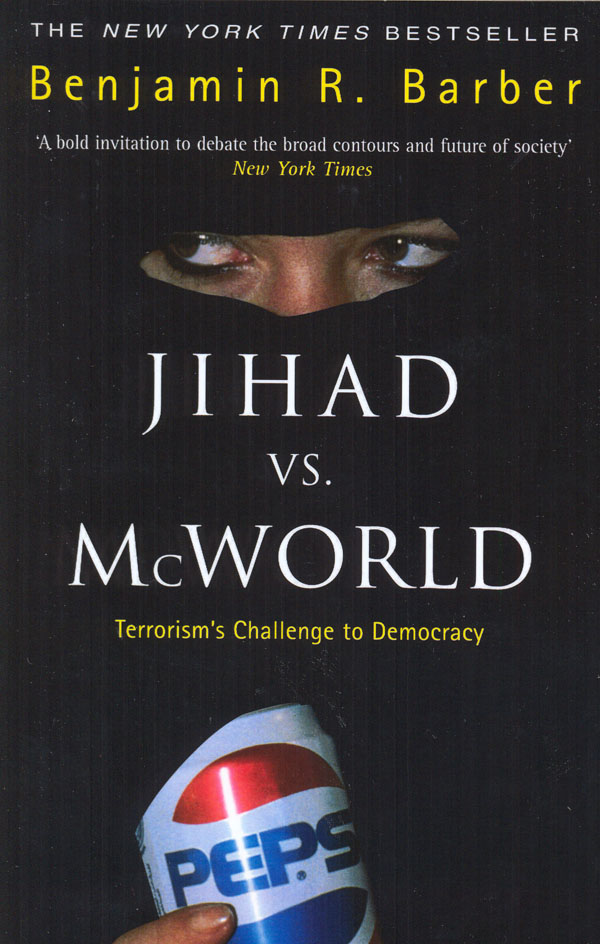 There's no question that conflicts will continue to arise over what should be changed and what should be preserved. But the black-and-white differentiation between those who look to the future and those who protect cherished vistas will have to be abandoned. The post-World War II dream of constructing a thoroughly modern, secular society has now fragmented into what the sociologist Benjamin Barber has colorfully dubbed Jihad vs. McWorld.  In the 21st century, will Jihad succeed in eradicating modernity? Will McWorld divert us from ever thinking about the past? Neither is likely; a different path to the future will have to be found.
As defined in Oxford English Dictionary, a frenemy is a "person with whom one is friendly, despite a fundamental dislike or rivalry; a person who combines the characteristics of a friend and an enemy." And so it will be in the coming decades with those who spend their careers planning, building, and managing the places that communities of the future will inhabit and those who devote their energies to insuring that community memories will not fade away.
But how will the future practice of heritage fundamentally alter this seeming binary opposition? This series is meant to explore the existing challenges, emerging opportunities, and new tools for heritage management even the best of frenemies can share.
Next up: What Site Managers Will Need to Know